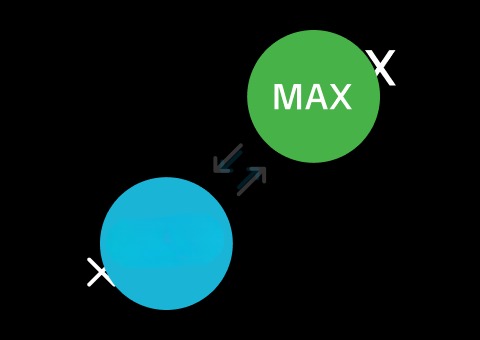 Any address receiving such traffic then gets added to the hit-list. It would be best if the real Xero notifications simply contained a reminder which invited the Subscriber to login and retrieve the invoice number which is mentioned.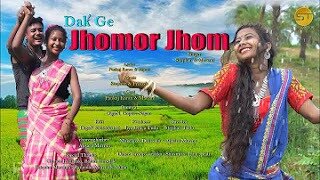 When bills are entered there maybe someone else who need to approve the bill before paying. It can be frustrating for users to discover that their PO has just been sitting there unseen. Strong recommend Xero team need to add such features to loop e-mail for any actions in Xero. I want Xero to notify me if there's a bill or expense claim that needs my approval. She creates them as a Draft invoice then notifies us to check and approve.
It doesn't need to be fancy inventory management, just do basic inventory on hand. The point is many business just need to do all their workflow in a single piece if software to make the quote, order, receive, ship, invoice, workflow simple. XERO LISTEN TO MYOB CUSTOMERS WHO CANT CHANGE BECAUSE YOU CHOOSE TO ENHANCE NOTIFCATIONS RATHER THAN ENHANCE INVENTORY… YOU ARE MISSING OUT ON CUSTOMERS AND REVENUE. Hi Chris, maybe you shouldn't speak for the majority.
I think a simple suggestion would be to add the quantity of bills "Awaiting Approval" onto the Dashboard "Bills You Need to Pay" section . That way the person approving bills & invoices would be able to see if there's anything to approve directly from the Dashboard. If Xero will be adding it to the new "Notifications" area.
After I approve the invoice, we should have the option to notify the staff if we wish AND this staff should also be be able to send that invoice to the client if required. I don't know the thought process behind the current set up but there are no internal notifications within xero which I don't think is ideal. I have our finance and admin person to xero with draft only permissions. I think when this person sends an invoice or bill for approval, I should receive an invoice that the invoice/bill has been created for approval. We've had reports today of people receiving a new version of the fake invoice reminder phishing email. We've had reports of people receiving another version of a fake invoice reminder email. We've had reports of people receiving a new version of the fake overdue invoice reminder email.
Featured
We need systems that enable to tie in a robust and efficient working practice. We need an internal approval process for Purchase orders and expense claims. I need to be able to create a hierarchy of aprovees. from line managers to accounts to the MD and for different offices in different countries. Not each employee has the same approval process and there isn't the same approval process for every amount. I think you should be able to chat on most things in Xero. Any queries you have over a bill, invoice, report.
I have checked out ApprovalMax and while it has some good functions, I don't need all of those.
Similar to the way a number appears when a new message has been received.
As David said above, this is the perfect use case for notifications.
Enable notifications that help staff members perform their day-to-day functions.
For example if you have different business units making sales, then you can now run your Aged Receivables reports for just one, or a collection of those tracking values.
Our drivers enhance the data source's capabilities by additional client-side processing, when needed, to enable analytic summaries of data such as SUM, AVG, MAX, MIN, etc. ODBC Remoting is enabled using the popular MySQL and SQL wire protocol server. Any application that can access data through ODBC, like Microsoft Excel, PowerPivot, or Word, can leverage our ODBC Drivers to connect to real-time data. ODBC is the most widely supported interface for connecting applications with data. All kinds of BI, Reporting, ETL, Database, and Analytics tools offer the ability to read and write data via ODBC connectivity. Easily connect live Xero Accounting data with BI, ETL, Reporting, & Custom Apps.
Notification Of Files Uploaded
Once you export the selected timesheets, an invoice will be created per area of timesheet. You may have 10 employees working in 3 separate areas with 90 timesheets for the week.
I think it should just notify if 1 or more bills/invoices need authorising, rather than a separate notification for each individual bill. The market here is quite different to Australia in relation to payroll software. It is not generally a built in product but is available stand alone. I think because that is the norm here they have taken their time to build it in and focussed on add on product support for payroll, which although not ideal people can "live with" in the short term. I also agree with Adam in that the notifications feature will be a game changer for us once they have developed it into a fully integrated notification system. It's certainly something I and a number of my colleagues are very excited for.
It's a more intuitive way to connect and chat all things business with one another. Ask questions, dish out answers, and get involved. The links in this phishing email will redirect you to a malicious website. The link in this phishing email will redirect you to a malicious website with the intent of stealing your Xero username and password. The link in this phishing email will prompt you to enter credentials to view the file. unsubscribe links embedded within the same email. These links also redirect you to the malicious website.
Connect Office Tools With Xero Accounting
There has been a recent phishing email being received by some Xero users. Our Security team have given detail and suggested actions on our Security noticeboard. I believe there is a SCAM email circulating which looks very similar to the real Xero Billing Notifications. Notifications apply to jobs only, not leads or quotes. Once a notification is set up, it will be applied organisation wide to all jobs. I want to confirm that no customer lists have been extracted from our system. There are a number of techniques that can be used by phishers to attain email addresses – all it can take in some situations is for one person to click on a dodgy link, and all their Contacts can be shared.
A email reminder system on multiple functions in xero would be helpful. I think it would need to be something a user can manage as I dont have a lot of bills at one time but other companies would have lots and constant emails would become spam.
Management shouldn't have to rifle through 50 invoices trying to work out which ones fall into their space for them to approve. the person approving is seldom the person responsible for emailing the invoices out. IT would be great if Xero had a feature pop up or email to notify adviser level personnel for bills to be approved. Or in the very least be shown in the dashboard that there are bills needing to be approved. Please Xero can we have notifications for expense approval once they are submitted.
Why not have email notifications for items that are waiting for starters. We have multiple people to approve various different invoices and it would be really useful to be able to let them know which invoices are for them to approve.
It's a very important priority, but not enough people could be bothered to donate even though it could save a life. If people cant be bothered enough to give blood, they're certainly not going to be bothered to vote on this sort of feature! It would be lovely if both approval requester and approver received a notification when there waiting POs to be approved and again when a PO has been approved and the money can be spent. and over that to give custom roles to each user so that notifications goes to the desired user. Finally we need each approvee in the each stage to be informed an approval is pending either sequentially or everyone simultaneously. Further more there needs to be reminders going up the process funnel. If a line manager has not approved a PO then the MD needs to know that someone is holding up the process.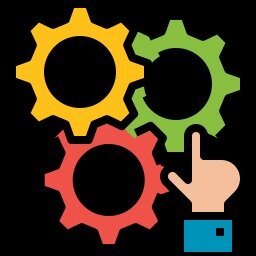 Is there a way to do this with the current features? It would be even better if there is a way to push the notification to slack. I tried to find API options, but have been unsuccessful. I need a way to be notified when a invoice has been moved to "Awaiting approval" so that I can approve it. I'm not sure if this has been mentioned, but I just finished setting up Xero awaiting payment notifications using Zapier. It was easy and took about 5 minutes to setup.
We've had new reports of people receiving fake GDPR confirmation emails similar to our post on Jan 2nd. We've received reports of people receiving fake Xero Two-Step Authentication confirmation emails. Your latest Xero subscription invoice' and is being sent from a wide range of individual and business email addresses. We've had reports of people receiving fake Xero Billing Notification emails similar to our post last month. We've had reports of people receiving fake remittance advice emails. We've had reports of people receiving fake Xero Billing Notification emails similar to our post in late February. We've had new reports of people receiving a variant of the fake Xero Billing Notification emails posted earlier this week.
Xero Business Community
As we do more of this for you, we also want to keep you updated. Today's release introduces a new notifications framework to Xero – a new way of keeping you up to date about what's happening from within the application. Xero reps say there are 4000+ requested features and imply bill reminders is way down the list. I will try to find a list of these higher priority features to restore my faith in Xero.
It may seem lazy as I can simply click on the 'overdue bills' link, but if I don't use Xero for a few days, it can be easy to miss a bill that has become due for payment. And not just notifications, but being able to select who you want to approve various invoices. At the moment I am having to send an email to the director every time I have raised an invoice and need his approval before sending it out to the client. It would be great if an alert was generated for him automatically to go in an approve. We have a process where purchase invoices are submitted for approval. However the approver is being a little remiss.
It is not very hard to do, just a flag that posts/emails a reminder when a condition is met. I would guess two houses programming for a good .net programmer if that. No different to the watchlist which shows accrual figures regardless of your accounting method. This should also show cash/accruals based on the company's accounting method. As someone who manages a few subcontractors this would be a great feature to add and I would use it A LOT.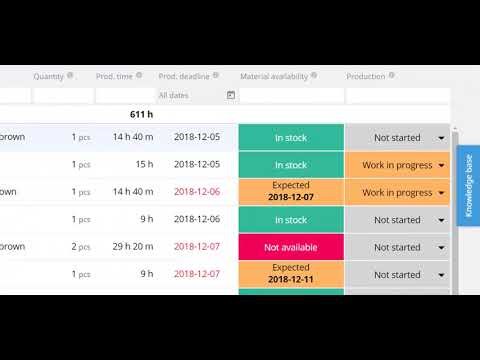 People have been asking for this feature for years now. Xero is getting more and more expensive and I am not seeing too many changes being introduced. Bill reminders should be the first thing on the developers to do list! Really disappointed that Xero is not listing to its customers.
You can find more information on how to protect yourself from email phishing attacks here. [email protected]' though the subject line, invoice number and amount may vary in an attempt to make the invoice more convincing. Please note that the invoice number and amount may vary from the example provided. For more articles and technical content related to Xero ODBC Driver, please visit our online knowledge base.
Xero Invoice Email Going Round That Looks Like Spam 28 June 2017
Maybe API type stuff to allow push out to various Task solutions, and/or Xero Touch Mobile app. As bookkeeper I'd love to know when business send in documents to the FILES. My workflow is to use the INBOX as a work trigger. If there's a file there, something needs to be done (eg. create a bill usually). This ensures all the source docs are in the system. We would really like a notification when an Invoice is waiting on Approval.
The link in this phishing email will redirect you to a malicious website and prompt you to download a malicious file. Do not click on any of the hyperlinks included in the email.
pop up on the folder icon for undead items, just like other mailing systems. Enable notifications that help staff members perform their day-to-day functions.