However, this type of approach is more top of funnel, with most users likely being at an awareness or consideration phase. It's likely that Xero identified there was adequate search volume around terms pertaining to invoice templates and that these terms may be less competitive than more commercial search terms like 'accounting software'. Notably, this campaign reaches people who may not actively be looking for accounting software but may see how Xero's templates could be saving them time and sign up for the free 30 day trial. Interestingly, Xero is sending paid traffic from branded search terms to their Accounting Software landing page, and not their homepage.
Podcasts – Audio series featuring advice and stories from small business owners and industry experts. Over the last two years, Xero has ramped up their approach to backlinks, going after inbound links from high domain authority news publications with strong established audiences. They've done this through time-sensitive PR style link acquisition tactics, using relevant articles like this one on news.com.au talking about tax time and with media releases to tech sites like this one on techworld.com.au. This approach shows they understand the customer journey, and how to get good SEO and CRO from their partnerships.
A further example of their commitment to the customer is the feature request section of their community site. Great marketing would fall flat on its face if the product is no good, and Xero's product is exceptional whichever way you measure it. Though this undoubtedly is a factor in their success, this article will focus more on the marketing they do directly to small businesses. It's an approach that they execute very well by providing an extensive partner program. As well as doing what it can to help their partners generate more clients, Xero offers exclusive events and even awards to provide as much value to their partners as possible.
I double-checked their Messenger presence to see if they have a Chatbot strategy in place and, just like their commenting, it would seem they have someone dedicated to answer those messages as fast as possible . This is great if you have the resources available, but I'd always recommend having some kind of automated response sequence to filter out the users that can answer their own questions by following a prompt. Xero is posting content on the page about every 1-3 days, with content types including video, event promotion, and blog content. Honestly, the content is nothing to write home about and seems to only be posted to keep up the appearance of an active page. I would assume there was a significant time and cost investment on Xero's part in order to create all of these videos, but the benefits would far outweigh it.
Find Events
"Branded Imagery" is not used on IG – some would argue this point with me but I truly believe branded or "designed" imagery has no place on an organic Instagram strategy . It's clean, gets its message across, and doesn't interrupt a user's experiences. Not only do they showcase their happy customers, they tag them and essentially provide free promotion for each one's business. Advocating for your customers is just as important as them advocating for you, no matter what size your business is. The presence of ow.ly links tells me they have been using Hootsuite to schedule and post their content. This is a great way to keep your page populated with content, especially if you don't plan on promoting and actually leveraging that content to grow your business. But would I ever recommend a client of mine focus resources on organic Facebook page posts as a way to drive growth?
As a result, promoting their product directly to the end user wasn't the most effective way to grow fast.
The concept is straightforward – you design a badge to serve as a medallion of recognition.
They can also tweak their existing content campaigns, onboarding sequences, and automated newsletters to create frictionless journeys.
A large resource like this "Invoicing Survival Guide" is a good way of acquiring backlinks, as sites will naturally link back to valuable content.
One of our clients owns a fabulous art gallery in downtown Denver and graciously let us use the venue for the party.
Firstly they're showing you that they have mobile and tablet versions of the platform without having to spell it out as a feature, which is pretty cool.
Now we come onto the pricing page, arguably the second most important stand-alone page for any SaaS business . You're counting on someone having already seen it somewhere else, but there is no harm in having something on here that shows not only are there loads of features, but that other people think those features are actually useful. The other interesting part is the image they use to visualise the features. It made sense to use icons on the home page to keep it simple, but by using mock ups of the features on this page it gives the user more insight into what the feature does. Firstly they're showing you that they have mobile and tablet versions of the platform without having to spell it out as a feature, which is pretty cool. Nothing distracts from the details being added, and they don't ask for too much information given it's a free trial. Each feature headline makes it clear what you can do, and then the accompanying copy elaborates a bit more.
Content Marketing
As you can see from their definition of Annualised Monthly Recurring Revenue, Xero are not afraid to change the metrics they use to define success as their business changes. In my opinion, it's impossible to achieve sustainable, significant growth if you don't have a solid understanding of what metrics determine the success of your business, and are able to track and improve those numbers on an ongoing basis. As a SaaS business, there are probably thousands of metrics that Xero could track, but their annual reports show these metrics distilled into a small handful that actually make a difference when it comes to business growth. Their investor briefing back in September 2016 highlighted the strength of this approach, pointing out that more than 90% of their paid subscriptions in Australia & New Zealand came from accounting partners.
Breaking bread and sharing laughter with our clients really lets them know that we are here to serve them and care about the well being of their small business. The goal of the client event was to recognize our clients and to deepen our relationship with them. We weren't sure what sort of attendance to expect and much to our surprise, over 100 people showed up for the party!
From the moment a user starts watching a video on their site, the Xero marketing team uses Marketo and Brightcove to track how long their watch, where they drop off, and what actions they take next. All of the videos share information on how to do a specific process within the platform, and the subcategories are broken down nicely so that it's easy to find. Many companies make the tradeoff of gating valuable resources like this in order to capture email addresses – subsequently completely missing out on the SEO benefits.
First, let's talk about the organic aspects of their Facebook campaigns. They regularly post to their page, have a community management strategy in place, organise regular Facebook Events, and even dabble in some Community Group strategies. Equipped with this knowledge, they can use this to understand the customer journey, from awareness through to conversion and retention. They can use this data to spark the next conversation and create content that speaks to users on social, or with a new video-centric landing page, or another sales outreach campaign. They can also tweak their existing content campaigns, onboarding sequences, and automated newsletters to create frictionless journeys. They even have a Xero 101 section for first time users to be able to set everything up without any problems.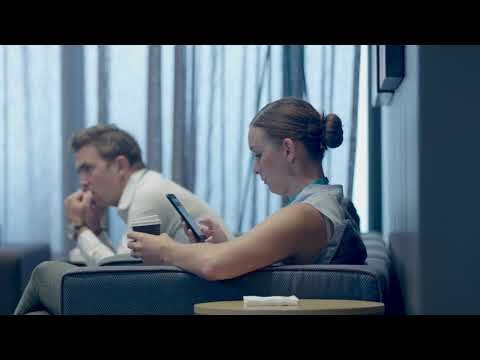 Direct human connection with stakeholders and customers is key to directly communicate business messages and keep engagement high. A conference is a perfect time for the internal teams to absorb as much information as possible to improve product features and experiences. The benefits of running a conference are simple – they allow you to become the thought leader in the industry and connect directly with prospects and existing customers, tying in key sales and business objectives. Don't worry, there are many companies that aren't – or, many companies who don't have the right strategy. Happy customers tell an average of 9 people about their experience with a product/service.
Women In Cybersecurity Community Association
Xero removed the pricing plan section, so the landing page no longer speaks to how much Xero will cost. While pricing is likely less of a consideration for enterprise customers, it's certainly a constraint for small businesses, so I would be interested to know how this change has impacted performance. At the moment, it would appear from data in Semrush that the largest proportion of Xero's paid search budget has been allocated to bidding on phrases containing competitors such as MYOB and Quickbooks. To support this strategy, Xero uses competitor landing pages coupled with ad copy that invites users to change to Xero.
The videos are the first step in a user troubleshooting when they can't figure out how to do something on the platform. The more they can educate themselves, the less frustrated they will be, and the less frustrated they are, the less likely they are to churn and go with another provider. The Guide is also available as a pdf download, but Xero has still not utilised this opportunity to capture email addresses and nurture these potential customers through an automated email sequence. Pillar Content is a strategy designed to improve traffic and keyword rankings for important keywords. This type of content is a large, highly valuable piece that is linked to by smaller pieces of content on the blog, known as cluster content.
In comparing their payroll landing page copy to their payroll service page copy, the same keywords reoccur. The content that Xero ranks for in positions #11- #100 are the pages they should consider updating and improving upon. And in SEO, it's thrilling to be able to move a #2 page keyword onto page #1, and so on. According to Moz, 71% of search traffic clicks occur on page one of Google, and page two results come in at below 6% of all website clicks. While it has a much lower volume than the above, it's interesting to see that MYOB is ranking in position #1 for "starting a cafe" , and Quickbooks in is position #8. While it's a small volume, if someone is thinking about opening a cafe then providing them with the information early on is a great tactic to build awareness and nurture the reader early in the sales funnel.
Xero Blog
Selected a person-focused image, instead of an image of the product's interface. While Xero's landing page doeseffectively communicate that the switch to Xero is easy and addresses key features and benefits, Xero does not provide any direct comparison. The only reference to Quickbooks in the above landing page is the discrete reference to this competitor in the subheadline. This is absolutely a missed opportunity and definitely something I'd be looking to test further. As a note, although the name 'Sitelinks' implies different pages on the website, you can certainly use Sitelinks to direct users to conversion-oriented landing pages and you don't even need to use varied landing pages for each Sitelink. Instead, all four Sitelinks can direct users to the same landing page, in which case it works effectively to use each Sitelink to illuminate a different USP.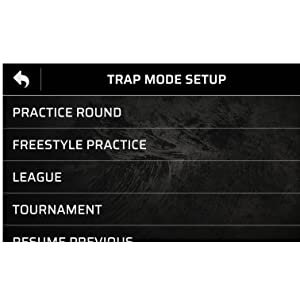 The header "30 day free trial" and accompanying sub header do a great job of telling the user what happens when they fill this form in. It also tells them what they don't need to do – add credit card details. For many SaaS customers, adding credit card details for a free trial is a frustrating stumbling block, as a lot of them worry about being tied in or forgetting to cancel. Along that same theme, the next section is more social proof in the form of customer stories with a header that boasts how many users they have. If "over 1 million subscribers love Xero" then it's got to be pretty good, right, but the videos themselves are also a great asset. Then there's the wording of the CTA itself – "Try Xero for free" and "Free trial". It's a low commitment action that I would probably want to do if I was interested in becoming a customer of Xero.
And if you're visiting Xero for the first time, you might consider learning more by actually signing up. Together, the headline and subheadline succinctly explain what Xero does, who it's for, and what the benefit is to the end user. It outlines how all-encompassing the platform is without outlining each individual feature, and points out that using Xero allows small businesses to do what they do best – focus on their business.
Join us during one of our online sessions to learn how Xero's suite of practice tools can simplify client tasks, save time, and help you grow your business. We understand this is disappointing for our accounting and bookkeeping partners, app partners and rest of our Xero community but can assure you our global Xerocon series will be back in 2021 better than ever. After careful consideration of the evolving COVID-19 crisis as well as guidance from external agencies and governments around holding events, we have made the decision to cancel 2020 Xerocon Sydney. How do you get people to attend and make sure you get ROI from your event? Use these learning resources for customers who are just getting started with Xero. They cover setting up the Xero dashboard, the organization, accounts, bank accounts, reconciliation, bills, invoices and reporting.
Sure Facebook are always saying VIDEO IS KING. But honestly, I've run plenty of campaigns where static stock photography was the clear winner in a campaign. I'm going to break down their ads by a few key categories that I would segment my strategy by. Now that we've taken a look at how they spend their time on Facebook, let's look at how they spend their money. I could honestly write page after page on every region's ads, but for now, let's focus on Australia. It's full of questions being answered, arguments and solutions, and every once in a while a sprinkle of sales focused marketing by Tim himself. While I wasn't able to gain access to the groups themselves, I can tell this is a strategy they are exploring.
Event Booking Engines
Xero has invested heavily in creating a robust SEO strategy to drive growth and outrank their competitors for top, high volume search terms across their primary shores . With the exception of Sitelink extensions, Xero is using conversion-oriented landing pages for paid search, instead of directing people to their homepage or product feature pages. Once users have demonstrated interest in the product by registering for the free trial, Xero focuses exclusively on getting users to start using the product. For example, based on my user behaviour, Xero's sequence spoke to specific steps such as connecting my bank account or contacting their support because I wasn't engaging with the product. For example, Emails 2, 3 and 4 acknowledge that the user hasn't engaged with their free trial yet and directs users to their support site to get answers or help from the Xero team.
This also provides another juncture for Xero's internal team to assist and collect information around customer product behaviours in real-time. Exhibition/Partners – The exhibition for participants is a key highlight of the multi-day conference. Illustrated above, connecting partners and customers within the network is where partnerships turn into fruition. Speakers – World-class speakers who are cloud-accounting experts sharing the latest knowledge. As stated on their event website, they bring speakers who share their inspiring world's to both business and personal life. Ecosystem Partners – It's the best time to meet potential partners face-to-face.