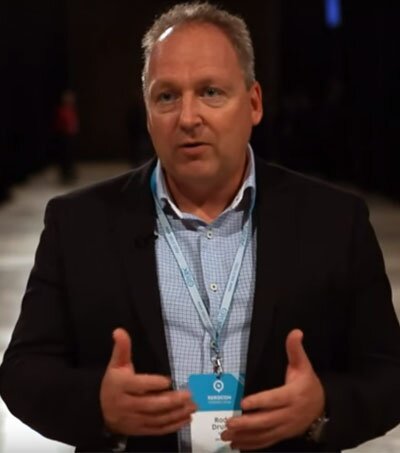 In July 2006 Drury founded Xero, a publicly listed software as a service accounting-software company, and served as its CEO. Drury made his initial fortune through Glazier Systems, a New Zealand software development and consulting company, which was sold in 1999. He subsequently established Context Connect and an email technology company called Aftermail. He is a former director of Trade Me, and was involved in the now-defunct Pacific Fibre project. NationalityNew ZealanderOccupationtechnology entrepreneurKnown forfounding XeroNet worth$1 Billion Rodney Kenneth Drury is a New Zealand technology entrepreneur, predominately known for his association with accounting software company, Xero. In July 2017, Burns was elected chairman of VEON, the world's 11th largest telecoms service provider by subscribers, by its board of directors.
The issue of notes was jointly led by Goldman Sachs International and Morgan Stanley & Co.
Anne Marie Squeo joined Xerox and was named chief communications and brand officer and an executive committee member effective March 25, 2019.
Craig joined Xero in the UK where he led the business into market in Europe, the Middle East and South Africa.
Prior to joining Xero, Damien spent 13 years at Deloitte in a number of senior executive roles.
Rachael has a Masters in Applied Positive Psychology, a Masters in Business Administration, a Bachelor of Business, and is a member of the Australian Institute of Company Directors.
In his role, Jacques-Edouard leads the company's go-to-market teams in Europe, the Middle East, Africa and Eurasian countries to bring Xerox's full portfolio of products, services and software to clients and partners. He leverages sales activities and maximizes coverage through direct, indirect and eCommerce channels to drive revenue growth. Steve Bandrowczak joined Xerox and was named chief operations officer effective June 25, 2018. John was also a consultant to Icahn Capital in connection with a proxy contest at Xerox Corporation from March 2018 to May 2018.
Xero Founder Rod Drury Steps Down As Ceo
With the sudden departure of the CEO in March 2018, she was made executive chairman pending a selection process, and in December 2018, she was appointed as CEO. She was the chair and CEO of VEON from late 2018 to early 2020, a senior advisor to Teneo, and a non-executive director of Diageo since April 2018. Tracey Koziol was named senior vice president of Global Offerings for Xerox and a member of the executive committee effective in September 2018. Tracey was appointed a senior vice president of Xerox Holdings Corporation on May 21, 2019.
Drury is the son of a tradesman and an executive assistant and grew up in Hawke's Bay. He is reported to have Maori heritage, with his father tracing a lineage to Ngai Tahu. Access all Xero features for 30 days, then decide which plan best suits your business. Small businesses, accountants and bookkeepers locally and across the world trust Xero with their numbers.
He holds an Australian Financial Services Licence , is a member of the Australian Institute of Company Directors, and holds a Bachelor of Business from RMIT University, Melbourne. Mark leads the platform, security, data and automation teams at Xero and is responsible for enabling Xero's technology platform for growth and innovation. Before joining Xero, Mark was the chief technology officer for Microsoft New Zealand and the chief product and technology officer for Trade Me. Mark has a PhD and bachelor of science in chemistry from the University of Canterbury. Xero CEO Rod Drury positions Xero's vision for small business growth – specifically the concept of the financial web. "We're moving away from the software to actually being a business platform that accountants and bookkeepers can run their practices on to make small business customers more productive." Drury will remain with the company as a non-executive chair and will continue his focus on innovation and strategy when Vamos takes the chief role officially next month.
The cloud accounting firm cum small business platform has made four major product announcements at Xerocon, including a program to help individuals actively re-skill for a tech-savvy future. Xero CEO Rod Drury has announced he will be stepping down from the chief executive position at the company he founded 11 years ago. "What's great about our experience is that we lead the world in adopting cloud software when it comes to small business. And I think you can put a lot of that down to the innovations that came from Wellington, New Zealand, with what Rod Drury saw in Xero's potential. Steve Vamos says Xero, the software company he has run since April 2018, owes much of its success to Australia and New Zealand's world leadership in the adoption of cloud computing by small business. With the cloud accounting software company growing faster in offshore markets than in Australia and New Zealand, CEO Steve Vamos reveals the secrets of its success.
"It's now the right time for me to pass the baton to Steve, who has the experience to significantly expand Xero internationally," Drury added. Vamos has been a non-executive director of Telstra since September 2009. Replacing Drury is Steve Vamos, who has been working closely with Xero's executive team over the past 18 months in preparation for his takeover. "The accountants and bookkeepers really should take a lot of credit, too, for the growth of Xero, because our partners have been a phenomenal aspect of our business. "What I realised working with Rod was that Xero is something super special," he says. "It's special in that its focus is on small business, which typically has been under-served, and it has a phenomenal follower-ship through the partner channel.
Susan is a member of the New Zealand Markets Disciplinary Tribunal, was a past Ministerial Appointee to The National Advisory Council for the Employment of Women, and is a Board member of nonprofit Global Women . Susan is founding co-chair and a shareholder in fast-growing health and wellness start-up company Organic Initiative Limited. Damien leads Xero's global strategy and corporate development teams, and oversees Xero's strategic planning activities through the Integration Management Office and the Project Manager Office. Prior to joining Xero, Damien spent 13 years at Deloitte in a number of senior executive roles.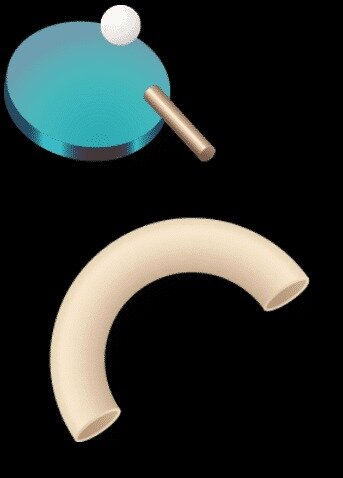 Xero is a cloud-based accounting software platform for small and medium-sized businesses. The company has three offices in New Zealand , six offices in Australia , three offices in the United Kingdom , three offices in the United States , as well as offices in Canada, Singapore, Hong Kong and South Africa. Gary is responsible for leading Xero's operations across the UK, Europe, the Middle East and Africa. He has more than 20 years' experience in the UK's accounting software industry, and before joining Xero, he was the product group director for Microsoft Dynamics. Gary is a board advisor to Enterprise Nation and, since 2005, he has sat on the IT Faculty Technical Committee of the Institute of Chartered Accountants of England and Wales.
Join Us To Learn More During Xero Education Month
Lee has over 20 years' experience internationally in the Financial Services industry and has held senior executive roles in marketing, strategy and risk in large scale customer-facing businesses. Previously she was the Chief Executive Officer of UBank for five years from 2015 to 2020. Lee has been recognized by IBM as one of 40 Women Leaders in Artificial Intelligence across the globe for her work in delivering world-first innovations. Lee holds a Bachelor of Business from Auckland University of Technology , and is an alumni of Berkeley Haas School of Business.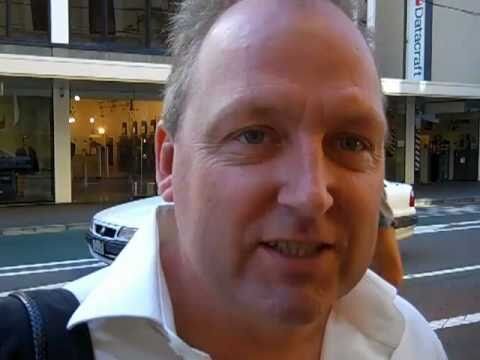 Xero raised an additional $100 million from Accel and $10.8 million from Matrix Capital on 25 February 2015. On 5 October 2018, Xero announced a settlement of $300 million in convertible notes, more than previously raised by any New Zealand or Australian company which not listed in the United States. As a result, the company was awarded best hybrid deal of 2018 by Finance Asia. Xero went public on the New Zealand Exchange on 5 June 2007, with a $15 million IPO, gaining 15% on its first trading day. It went public on the Australian Securities Exchange on 8 November 2012. Xero transitioned to a sole listing on the ASX on 5 February 2018, delisting from the NZX on 2 February 2018. In September 2019, the market capitalisation of Xero on the ASX exceeded $10 billion , and it was ranked as the third most-valuable publicly listed New Zealand company.
Our beautiful cloud-based accounting software connects people with the right numbers anytime, anywhere, on any device. For accountants and bookkeepers, Xero helps build a trusted relationship with small business clients through online collaboration. We're proud to be helping over 2 million+ subscribers worldwide transform the way they do business. Joe is responsible for Xerox's worldwide books of account, external and internal financial reporting and finance systems. He is also responsible for Xerox's Sarbanes-Oxley financial compliance processes, internal control, audit coordination activities and finance training. He is the interface with the company's auditors PricewaterhouseCoopers, and maintains, develops and interprets accounting policies.
Additional Xero Offerings
In 2017, Xero claimed to have more than one million customers globally, and the following year, in December 2018, Xero claimed to have more than one million subscribers in its home markets of Australia and New Zealand. Xero was founded in Wellington during 2006 by Rod Drury and Hamish Edwards. We use cookies to ensure that you get the best experience on our website. By continuing to browse on our site, you are agreeing to our use of cookies. A 35-year industry veteran, Dennis co-founded Avia Athletic Footwear and, prior to joining Xero Shoes, was Global Design Director for Crocs. Dennis not only spearheads our new product development, but brings invaluable experience to Xero Shoes. In her previous life she created and sold a home mortgage company, and has managed the back-end of numerous companies.
Robert oversees the capital structure of the corporation and is responsible for the company's insurance programs, foreign exchange, credit risk management and pension investment and funding. Nicole is leading the transformation of XFS to create a global payment solutions business. Under her leadership, XFS will offer leasing for Xerox and third-party technology and office equipment, aimed at expanding its customer base and creating potential cross-selling opportunities. Nicole Torraco was named senior vice president of Xerox Financial Services effective Feb. 1, 2021.
She's the glue that keeps Xero Shoes from busting at the proverbial seams as it grows, taking care of all things logistical and numeric.
Updates From The Xero Team
In 2017, David was made an Officer in the General Division of the Order of Australia. Craig is responsible for promoting the small business economy in New Zealand and the Pacific Islands and Xero's relationships with government, financial institutions, and enterprise. Craig joined Xero in the UK where he led the business into market in Europe, the Middle East and South Africa. Prior to joining Xero, Craig played professional rugby in New Zealand, France, England and Wales. Payments GoCardless 63 Payments GoCardless is the global leader in recurring bank-to-bank payments, such as direct debit, ACH and PAD. ServiceM8 integrates seamlessly with Xero, allowing you to manage any field service business from a client's first call through to job completion, invoicing and payment.
In this role, Mike leads the company's go-to-market teams in the U.S, Canada, Mexico, Central and South America to bring Xerox's full portfolio of product offerings and service delivery to current and new clients and partners. He leverages sales activities and maximizes coverage through direct, indirect, and online eCommerce channels to drive revenue growth. Since 2017, Mike had been president of North America Operations leading the go-to-market teams in the U.S. and Canada. John has managed multibillion-dollar business units in the IT services industry – at both Hewlett-Packard and IBM – and over the course of his career has a proven track record transforming complex operations to consistently drive profitable growth.
With more than 30 years' experience in global technology and digital media, Steve has worked in leading international businesses including Apple, IBM and Microsoft. Steve led the growth of online media business Ninemsn from start-up to industry leader as the company's CEO. Steve previously served on the boards of Telstra, David Jones and Medibank, and has an honors degree in civil engineering from the University of New South Wales, Australia. Mr. Echevarria brings to the Board significant experience in finance, accounting, international business, leadership and risk management skills relevant to Xerox acquired through his leadership at Deloitte. He also brings public policy perspectives from his government service, which includes his public service on the President's Export Council. Prior to this appointment, Joe was the chief financial officer for the Xerox Technology business ensuring adequate internal controls, financial discipline and integrity.
Kirsty is a FCA and FCPA with more than 25 years' global experience in the finance and technology sectors across New Zealand and the UK at companies including PwC, BBC Technology, Jade and Siemens. Kirsty holds a Bachelor of Commerce and Management from Lincoln University. Anna leads Xero's product teams, spearheading product management, development, design, and product marketing to bring more exciting Xero features to partners and small businesses. Speaking with ZDNet in September, Drury said his company was evolving from an online accounting software firm into a global small business platform. Joseph H. Mancini, Jr. was named chief accounting officer for Xerox effective in 2013. He has been a vice president of Xerox Holdings Corporation since 2010. Louie Pastor was named chief corporate development officer and chief legal officer for Xerox effective February 1, 2021.
In November 2017, he sold $95 million worth of shares in Xero, leaving him with a 13 per cent holding in the company. He stated the sale would support his "future plans to pursue a range of philanthropic and social endeavours." He stepped down as CEO of Xero in March 2018, continuing on with the company as a non-executive director. Drury attended Napier Boys' High School, which is where he says he developed an interest in computer programming before going on to study commerce and administration at Victoria University of Wellington. After university, he worked at the accounting firm Arthur Young, which became Ernst & Young in 1989. Since our start in 2006, we've grown from a handful of small businesses in New Zealand to more than 2 million+ subscribers globally. In 2016 hacked emails revealed she was on a list of potential candidates for vice president for Hillary Clinton.