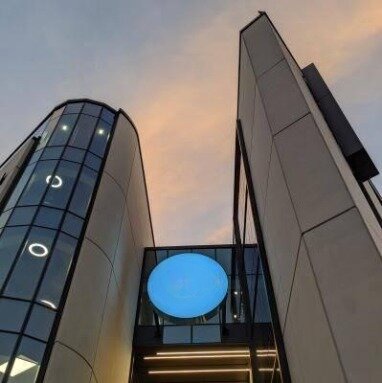 Give us some fluidity with the feature so we can USE IT, rather then abusing it. Hey Xero, this is becoming a deal breaker for a couple of our clients and others I could sell Xero to if this feature worked. Workflow Max is not working as the integration is very ordinary. Ability to start with a quote then flow into a project and invoice percentages along the way would be an brilliant functionality. We, as Xero Partners/Advisors and therefore Xero's best sales asset would really appreciate some meaningful response and timeframe. If it's not a priority, please let us know so we can look at other solutions for our customer's businesses. 3) The ability to store a PO from a client against a project.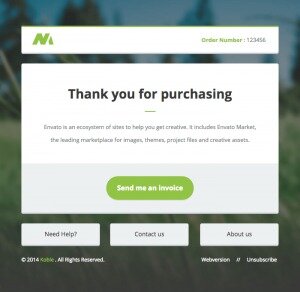 Ask questions, dish out answers, and get involved. "Xero" and "Beautiful business" are trademarks of Xero Limited. Try both project management apps and see which works best for you. Compare Xero's two online project management apps and see which one best fits your needs. You only pay for employees who use Xero Projects within the month. You don't pay for an employee if all they did that month was view project information or run project-related reports. If you use Trello to allocate tasks and manage workflows, you can log time that's entered against tasks in Trello directly to Xero Projects.
Small Business
My projects last 2-4 months, have between 3-8 POs and another 5 or so misc expenses which are all scattered across suppliers. I currently have a spreadsheet keeping tally of expenses which is basic double handling and things fall between the cracks. Xero should definitely add this feature to the project module. Agreed, the best off the shelf software to date which does this is QuickBooks. You can assign projects to individual line items in PO's. Adding an expense directly within Projects will not create a transaction.
We realise the importance of quoting, so before we embarked on this feature we did a lot of research and user testing. As a result, we're building a workflow in Projects that'll allow you to plan your tasks, estimate your hours and estimate the expenses that you expect to incur on the job. Also have a summary of the projects, once closed, with budgeted time/materials vs actual. This would help with the gap between quoting and actuality so sales would know what adjustments need to be made. I cannot believe its taken this long to get a response from Xero .
Our typical workflow is to create a quote, have quote accepted, do work and invoice. It would be great if Xero could incorporate the functionality and reporting capabilities of WorkflowMax so that we don't have to run two system for our business and client projects. If a project could be set up once a quote is accepted, that would save time. Or as another avenue, if a quote could be generated within Projects. Of course it is easier said than done, however, food for thought. In the meantime, I don't think it's worth paying the extra money to have something that is not linked to quotes, line items and information that is important to that project.
With reference to the Xero Community page eluding about this topic. For my globally operating consultancy and trading company I need to have multi currency capabilities in the project module please. I am still running Quickbooks and Xero alongside and frankly believe that the Xero Projects module needs a major overhaul. We ditched Xero Projects because this feature is missing, causing as many Excel workarounds as the product saved in the first place. In which case the team should advise of a valid workaround and as to when it will be addressed. We need to set a project in USD but our home currency is in EUR.
I'm not paying $10 or so a month extra to have a system that generates a blank invoice that is not linked to my quoted job. Agreed, the quotes and projects integration is a must have. Its only through finding this discussion that I was able to confirm that there is currently no integration between the two.
People are smarter business owners, so I really want to see this feature be more of a 'benefit' to my business.
To overcome the duplicated data entry we've found that opening a new project and putting quoting in there to send out is really simple.
Depending on what you use Job Numbers for, you can either name a Project with a number, or use a number when invoicing your customers any due amounts in the project.
Transferring the tasks, hourly cost, and budgeted hours over to a new project once they've accepted the quote would save me headaches and keystrokes .
Try both project management apps and see which works best for you.
It would improve my workflow to create a project directly from a quote I've made to a current or potential client. Transferring the tasks, hourly cost, and budgeted hours over to a new project once they've accepted the quote would save me headaches and keystrokes .
Xero Projects seems like a good solution for businesses that are not using anything except spreadsheets to track project profitability. Job costing in Xero is fantastic for those who have been waiting to move from MYOB AccountRight. Xero has gradually added payroll, quoting, purchase ordering, multiple email addresses on a contact, and of course, inventory.
Quote, Track & Invoice Jobs
There is a sophisticated workflow for purchase orders for billings in Xero, but nothing much is there for managing Purchase Orders on sales and requests to clients. We work with very large organisations who all require a PO number to be quoted before paying invoices.
I now stick to Xero for accounting only and use Quikflw for all of my quoting and purchase orders. Just for completeness, I originally started this thread, I believe, back around January 2018 when projects was launched.
Could you please have a look at linking the PO to the project, it seems like a basic function for a project management module. Not having a purchase order facility, or a way to link a PO from Xero to Projects, means double entry, errors and mismatch. Xero reserves the right to change pricing at any time. All pricing plans cover the accounting essentials, with room to grow. Some have said that you better look for 3rd party addons, like WorkFlowMax. But this will price Xero completely over the top, compared to the build-in capabilities of Quickbooks.
What Is Xero Projects? Should You Be Using It?
Before you start, you will need to find a specific contact for a project. For now, the team are looking at expanding on these latest features. This includes the ability to bulk track expenses as well as invoicing tracked expenses as a single line. We're also deep diving into profit in projects, and surfacing more insights on how a project is running. Like the enthusiasm, we just can't work on all things at once. After researching how small businesses tend to quote we found that small to medium businesses often start by costing and planning their project before quoting accordingly.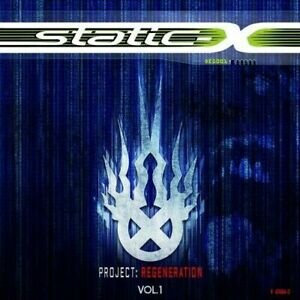 So I find myself between a rock and a hard place on this one. RollHQ is significantly more expensive than Xero Projects but is more feature rich. We'd be happy to volunteer to be interviewed by the product managers to help with the feature design. We use projects with 5 different global entities in UK, US, Brazil, China, and Australia.
Once the invoice is generated from the Projects feature, copy the invoice number. In either of these workflows, all information and line items associated with the quote needs to be passed through to the invoice. I agree with all of the comments above — need Projects to link to quotes. This will allow a complete process flow within Xero from Quote through the project into the final invoice.
When you record an expense in a project it doesn't create a bill or a spend money transaction in Xero. The introduction of Xero Projects came with great excitement as job costing was one of the most awaited features in Xero. Yes please if you could please add it as a feature request.
with the new 'projects' feature, it would be good if this could be used at the first port of call in xero. surveying a customers needs and being able to add the items onto a project. then from that project, a quote could be generated to send to customer and so on. You can't link existing invoices and bills to projects, or add expenses from Receipt Bank. Because Xero Projects is built in to Xero, it automatically feeds time and costs into invoices and into reports. Time tracking and reporting is seamless, and project accounting is a breeze. Xero Projects is Xero's brand new project management tool designed to keep track of all of your time and costs.
Create professional quotes in minutesCustomise your quotes including a breakdown of estimated costs. Your customers can accept the quote with the click of a button.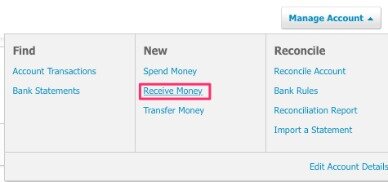 I absolutely agree with all of the above and to not have the option to allocate journals to projects is to not have project accounting at all. This needs to be a priority for Xero otherwise you will lose a large volume of customers. I really need to know if you are going to add this feature on – otherwise I need to move to software that can offer me better functionality. You could look at one of the 3rd part softwares for job costing, or a workaround if it's just payroll, would be to post up an invoice – supplier say Payroll Split. Post individual lines off to your jobs post that and then enter a credit note to Payroll split, but with no split . If that worked, the following month, you could also pick that bill up and copy it, just adjusting the date and amounts posted to each job.
Things You Should Know About Xero Projects
Accurately record every minute spent on chargeable work, from anywhere, with the stop-start timer on mobile. We have developed a workaround but it is time consuming when this needs to be included asap. They have to pdf purchase order and attach to a manual email.
There is a workaround/bodge to allocate line items in PO's to projects using the 'Tracking' feature, but it's very manual and leads to messy reporting. PO's in Xero are very, very limited and for a user migrating from QB/Sage you'll find they are in their infancy in Xero, missing very basic features like project/job costing. Tbh if you run a company reliant on job costing, then use QB or Sage. Totally agree, you need to be able to see the purchase orders that have been raised too where we haven't yet received a bill. This will allow us to keep track of our project budgets and flag anything before receiving the supplier invoices.