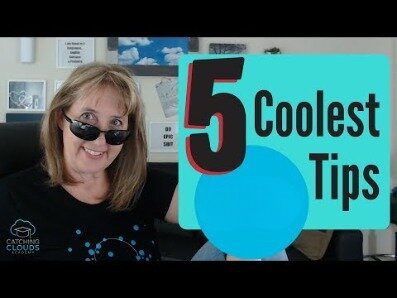 You must first create the Spend Money/Payment using the "Make a Cash Refund" section at the bottom of the OP/PP transaction form. When you invoice for the job you should ALWAYS invoice for the full amount (as if the deposit hasn't been paid) and charge the full Sales Tax. Then apply the Prepayment credit against the total invoice.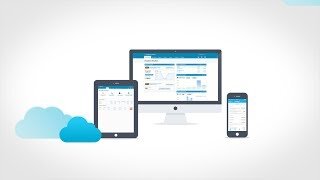 You can not change the coding or tax treatment in any way. No revenue will be recorded, your Accounts Receivable balance will reflect that you owe the money to the customer, and the payment will show up as a single line on the customer statement. When using a Prepayment you need to specify a ledger code. Let's say that time has now come to either refund or apply this prepayment to a bill or sales invoice if it was a deposit receipt. You'll be able to find the prepayment transactions in the "Awaiting Payments" tab for either sales or purchases where you can simply click into it.
Overpayments In Xero
Receive the refund within your normal batch settlement of transactions. The transaction fees for your batch are included in the settlement. Do not use Create for reconciling your EFTPOS/merchant settlements anymore.
It is really difficult to figure out how many money was prepaid. I wanna see in one place my balance with partner including all prepayments. At this moment I should create few reports and use calculator. It would be helpful if prepayments showed on customer statements and if there was a choice to include credit balances in the aged receivables report. Sometimes, you'll need to account for a prepayments either in sales or purchases in Xero accounting software. Xero Workpapers uses report codes to map the data you import from Xero to the workpapers in a workpaper pack. When you set up a pack, you can choose to use the account code to report code mappings from your client's Xero chart of accounts, or let Workpapers predict the report codes based on the account names.
Xero is not letting me do this with its Prepayment function.
I've paid my annual insurance yesterday based on invoices received.
Not because the software is lacking, but an accountant is best placed to help advise on best use, translate your findings into actionable strategies, and, moreover, do all that boring reconciling for you.
PayPal is one of the more frequently used payment gateways, but it can become problematic if you accept transactions in multiple currencies.
If you only have 1 PayPal account set up, specific transactions may not be imported into Xero.
You can then apply the prepayment/overpayment to invoices as you create them. At the moment, I see I can forward post journals to do this, but using the copy function. This is sort of OK, but there is no reconciliation function, and also you can't run an account transaction report far enough into the future, so you can't see whether the prepayment account reconciles. Perhaps I have misunderstood the prepayments function, but this seems to relate to a cash payment made before the invoice is received.
Xero Business Community
These may include services like PayPal, Stripe, or GoCardless. With a larger variety of payment options, it is easier for customers to pay you. If you are transferring payroll from another system in the middle of the financial year – don't forget to add the opening balances.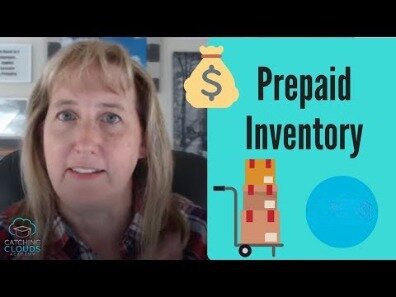 The Help Centre page you're looking at is just for the US – sorry for any confusion. I cant seem to find a place to key in check number that was used to make the prepayment. The way I see it, this is a killer function that once implemented would give as strong a differentiator as your bank feed differentiator, and would put Xero ahead of the pack again. Once people had understood it, it would rapidly gain a huge fan base amongst Xero users I think, even though it appears not to be requested now. Hi everyone, Come on over to the new discussions in Xero Central.
Set Up Payroll
With Xero, you can chuck away expenses spreadsheets, ditch fixed asset register spreadsheets, forget about bank rec spreadsheets; but we still can't get rid of accrual and prepayment spreadsheets. A real trick for many people is how to handle prepayments, payments in advance or deposits on goods and services before the service or goods is delivered. When you create a Spend/Receive Money transaction and attach a contact to the Who field, it does not show up in the Sales or Purchases screens and therefore has no impact on the Customer or Supplier Balance. Overpayment and Prepayments do have an impact on the Customer/Supplier account – but each in completely different ways.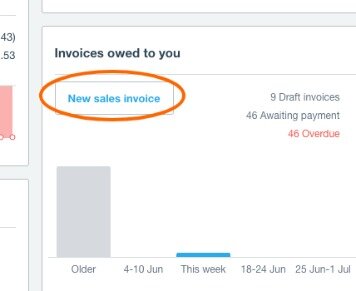 We believe that Xero is best used alongside an accountant or financial advisor. Not because the software is lacking, but an accountant is best placed to help advise on best use, translate your findings into actionable strategies, and, moreover, do all that boring reconciling for you. Manual Journal entries in Xero are not associated with a contact . This mean it more difficult to generate report such as schedules of prepayment amortisation. Prepayment amount allocated to invoice in Xero is imported as payment on an invoice in Scoro with the next sync.
More For Accountants & Bookkeepers
Using the Prepayment type effectively results in two tax invoices being issued for the prepayment amount. If you were to send the Invoice record for the PP transaction and the final invoice then the invoice total actually records the PP twice . What is missing here is effectively a Credit Note document – but this can't be printed. Overpayments are ideally suited for recording those times when your customer pays you twice, and you will hold the funds to be applied against a future invoice.
Being honest, we don't have any immediate plans for this right now. Do come back and add your own vote, and if there's any change to share I'll be sure to update in everyone in the conversation on that thread. For example perhaps you can 'Add a contact' to the transaction by which to filter, or enable us to repeat a transaction reference on a memorized transaction for each related e.g. prepayment. Can you give a means by which to summarise / group / filter NOT just prepayments but Accruals, Assets etc. Hi Lisa – Just wanted to highlight the new Contact Transactions reports recently released.
At least have the option of including unallocated prepayments. Note, it needs to be realtime, on screen, not reports which by definition are historical as the situation may well have changed since it was generated. Hi Lisa, in Xero prepayments are treated as money received in advance, and don't hit Accounts Receivable until allocated to an invoice.
Businesses using online payment options with Xero invoices get paid faster, and it's easy to do. Accept online invoice payments and get paid up to twice as fast by connecting to Stripe, GoCardless and others.
Xero online invoices and payments provide better protection from fraudulent activity. Add online payment options to your Xero invoices so customers everywhere can pay you by card or direct debit.
When you receive the invoice you then code it to accruals rather than the P&L line item. Why not have it so when you receive a prepayment that you are able to post directly to the customer account via the bank recon. Then from there treat the transactions as normal and allocate the invoices to the prepayment. Offer direct debit to collect payment automatically from your customers' bank account when your invoices are due. GoCardless is integrated with Xero, so scheduling and reconciling payment is a breeze.
To find your transactions, try search for Visa/Mastercard or EFTPOS. In July, 2017 HMRC announced that all businesses and individuals will eventually have to file their accounts digitally. For extra security, even if the 'Balance in Xero' and the 'State Balance' match, compare Xero's 'Statement Balance' to a copy of your Bank Statement. If the balances don't equate, then there are most likely missing or duplicated transactions which need to imported or removed. Dependent on your reporting needs, you may not have to bring in every transaction from your Payment Gateway and can instead use a shortcut, but it's best to discuss your requirements with your accountant. Although Xero is savvy, it won't automatically pay your invoices online by default.
Similar to the Invoice Detail reports, you can include/exclude Prepayments from both the Contact Transactions -Payable and Receivable reports. I've paid my annual insurance yesterday based on invoices received. I want to be able to allocate the expense as a prepaid expense, apportioning the correct amounts across the financial years impacted.
We've said it before and we'll say it again,we love Xero accountancy software. To schedule the auto refresh, you can create a workflow thru the option Create Workflow and schedule auto refresh and notification processes. There is another feature – the Change Column Order functionality. This functionality allows you to get all your data in column order you have defined in your template. During the manual or automated refresh, the order will stay as you defined it. You also can change the order back to the default settings by using the Change Pull Settings option. The report data will be calculated based on the selected Date Range.
Or for good practice, should I do the bill and use a prepayment code instead as you mention above? After syncing with Xero again, invoices are updated in Enrolmy. Sync with Xero and then apply the Overpayments to the invoices in Xero. Reconcile in Xero by saving Parent payments as Overpayments.
Design Prepayments Report
Prepayment in the balance sheet has reduced by the allocation. I wish Xero had a feature that would allocate prepaid cost over months, kinda like Fixed Asset module allocates the cost via Depreciation. US Checks have been set up specifically for US requirements, and so that they fit the stock of certain US stationary suppliers. That gets a bit tricky for the requirements of every other region that may use Xero! If plans are made to develop check printing for global editions we'll let you know. Marc, only those in the US can create Checks – which is why, if you're using the Global edition, you'd have trouble!