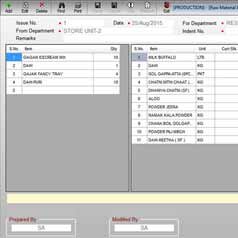 We did a small update today, but since there were no big headline features, I thought I'd give an update on where we're at with the much requested purchase order functionality. It's been keeping a large part of our core team busy for the last few months.
Turn purchase orders into bills for payment, or into invoices to recoup costs. I also had the same concern, Autoentry links the invoice to a purchase order, immidiately you choose the supplier, it lists the POs under that supplier, give it a try. Sub-contractors issue us their invoices, which we push through Receiptbank and which appear in Xero as bills. These bills are reconciled with the matching PO – using a screen which works in a similar way to the bank reconciliation screen. As a PO becomes billed, the cash flow is adjusted accordingly. There is a feature like we have on the bank reconciliation for under / over payment .
The new software are spruiking their finance package as well so we'll see. We just need to work out with ether we utilize the open API to keep using Xero or if that just makes it all become a bit too clunky. Otherwise, Xero has to be the best software I've come across in terms of doing what they say they do. I now stick to Xero for accounting only and use Quikflw for all of my quoting and purchase orders. Just for completeness, I originally started this thread, I believe, back around January 2018 when projects was launched.
Setting up an approval workflow is as easy as clicking a button. Once that person is designated as the approver, they will instantly begin to receive automated approval requests, which trigger the creation of a purchase order. Approvals can be managed on the go – no more holding up orders. Automated vendor catalogues make purchase requisitions easier – You can create purchase requisitions using a standardized form online using our automated vendor catalogues. There is no need to thumb through outdated paper vendor catalogue books for goods or services. Online catalogues make it easy to find the item you're looking for at the right price from preferred suppliers.
Creating A Purchase Order In Xero
It is very easy to use and I can manage unlimited companies, unlimited clients, products, invoices and much more. I can even email the invoice directly to my client and give the invoice any heading I wish. If you are looking for an online tool which is easy and mobile, then you have to check out Star Invoice. @Office Domain – no this isn't currently possible, I'm afraid, we only support copying a PO to a Bill or another PO. We may generalise being able to copy anything to anything at a later date – no timeframe on this yet though. Receipting – as is currently the case, and even when POs are introduced, inventory quantities are only recognised once a bill/sales invoices has been raised. We aren't currently planning on receipting items as they arrive.
Very frustrated that Purchase Orders are not assigned to projects.
simplified the way that Purchase Orders are raised, sent for approval & later sent to suppliers.
There is a workaround/bodge to allocate line items in PO's to projects using the 'Tracking' feature, but it's very manual and leads to messy reporting.
In the first version, we are relying on you creating the bill from the purchase order in order to make the connection.
It would be a really useful feature even if it was just an option to be able to dump the screen to excel.
The raising of PO's and the bookkeeping function are currently disjointed, and I wanted to see if there was an element of automation, to marry the two services better.
Absolutely need to be able to reference Projects in Purcahse Ordres and Quotes . What a terrible oversight in the workflow of setting up Projects! Unfortunately, if I were you, I wouldn't expect Xero to implement this feature any time soon, they are quite slow regarding this kind of feature. Adding an expense directly within Projects will not create a transaction. However, when adding a new Bill, you can assign each line of the bill to a project or customer.
Out of the box a purchase order, when printed to PDF, will inherit your default standard theme and logo. However, like invoices, you can create a specific theme just for purchase orders. If you choose to create a DOCX theme you can go to town to customise exactly how you want your purchase orders to appear to your suppliers. It certainly makes sense if there is a separation of duties between your ordering and office staff, an account in a PO should be savable. However, POs were designed to work similar to invoices. So a journal won't be posted when an amount is $0.00 – as with an invoice in Xero.
To see the delivery address options, click on Delivery Address in your opened purchase order. Xero won't include your purchase order in any inventory reports in Xero. Choose a reference to suit your organisation or your supplier. Later, you may want to search for your purchase order using your chosen reference. For a small business, sometimes placing an order can be as simple as calling your supplier and requesting goods or services. But as your business grows, the need to manage ordering will grow too. You can create some foreign currency reports in addition to reports in your local currency.
What Is The Purchase Order Process?
We haven't often pre-announced features like this before, so keen to know whether you find this useful. It's annoying to me that you acknowledge this is problematic behaviour, and then go on to say that Xero has no plans to fix it. So much for "beautiful software" when we have dozens of purchase orders for $0.04 because we had to put something in the amount column. The issue is that often you don't know what something will cost, so you prepare a purchase order with 0.00 as the cost. Xero most certainly DOES allow you to approve this – go look for yourself. Unfortunately it then forgets whatever you put in as the Account.
Step 7– Finally, choose if you would like to import your customers and supplier's information from Xero to Katana. Step 3 –Select which businesses you wish to integrate with Katana. Optimizing your Xero order management couldn't be simpler with the Katana integrations. With automated processes, you can perform most of these actions quickly and get straight back to manufacturing. You get your Xero sales order, from here you have to plan production, check inventory, save the invoice as a draft , manufacture the goods, dispatch the products, and perform a stocktake. To put it simply, you'll be able to make better decisions on important business matters with your improved analytics. This could be as simple as improving yourbottleneck managementto identify problems along your manufacturing route, or uncovering anydead stockwithin your inventory.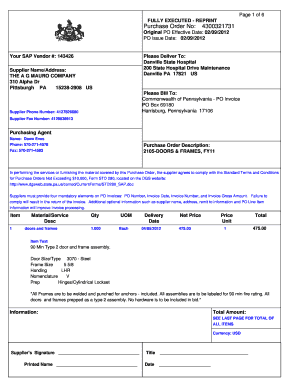 I would have thought this would have been standard reporting. Hi Andrew, I realise this is quite old now but do you know if the import/export Purchase orders to a CSV file is available, or can you indicate when? My organisation automates the purchase requirements through CSV and I would like this to be imported into Xero. Xero, in general, does not push data out to other systems, instead, these systems pull information from Xero. Our PO and Inventory solutions may be enough for you, without requiring Unleashed, but without knowing your business or workflows it's hard to say for sure.
The key differences between the two documents are that a purchase order prompts the creation of an invoice. A purchase order is sent from the purchaser to the vendor, whereas an invoice is sent from the vendor to the purchaser. In addition, the purchase order officially "orders" good or services from a vendor while the invoice requests payment for the order.
Errors In The Purchase Orders Import Into Xero
It will allow you to create, approve, and send purchase orders on a mobile device. It has a dashboard to report on declined, approved, unblilled, draft, purchase orders. It would be a really useful feature even if it was just an option to be able to dump the screen to excel. This is quite an important request as the feature is useful when forecasting cash spend and also when reconciling outstanding purchase orders for accurate accrual information.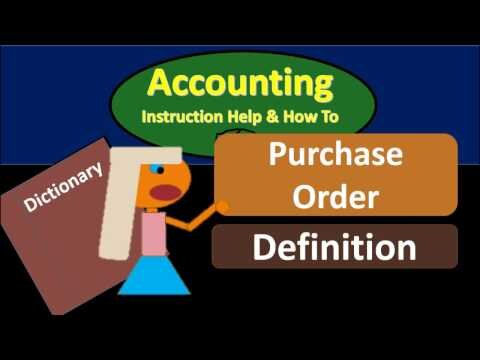 Allocating a purchase order to a project and pulling that info through to the project report is definitely a 101 basic. I am really hoping that you can get this feature added soon! The raising of PO's and the bookkeeping function are currently disjointed, and I wanted to see if there was an element of automation, to marry the two services better. When using an invoice processing add-on to speed up the bookkeeping side of things, there ended up a large number of PO's not being closed off as they weren't checked. The client uses PO's to make sure that all purchase invoices have been received and that got slightly out of hand!
In a way it is a little although not perfect backup to documents stored in Xero. I also think of Receipt Bank as the main archive for all my invoices and receipts. Receipt Bank/Entryless/Expensify are all about reading the invoice/credit note/receipt. However it sounds like you just want to use Receipt Bank as a document management solution. Maybe emailing the invoice/receipt/credit note to Xero, rather than to Receipt Bank.
Gillian – yes, since unleashed creates a bill in Xero and if you push a purchase invoice through RB or Datamolino this also creates a bill in Xero. Currently there is no way to match these two bills and merge them. I am researching and talking to Unleashed if there is a neat way to connect Datamolino into Unleashed in order to match POs with incoming purchase invoices directly in Unleashed. It might take a while for a nice and clean solution for this issue. So, if someone would go ahead with solving this, the pairing would have to be done based on the "supplier name" or maybe "supplier name / price".
Purchase orders give these individuals official documentation of incoming or pending deliveries, enabling them to track and manage orders more effectively. With Katana, you can choose when to create an invoice or a bill for your purchase requisition, and send them straight to Xero, avoiding any confusion from using the workaround mentioned earlier in the article. Finally, Xero can be over eager with generating invoices, when you might need to hold onto them for a little longer. So, these are the benefits of using a Xero order management integration to get a better handle of your sales and purchase requisition in Xero. Using manufacturing process automation with Katana's Xero order management integration is going to allow you to free up time and resources. This information allows you to be proactive about any problems that might occur within your Xero order management processes. Order management, in layman's terms, is all about how you track orders and how you manage your team and processes to fulfill those orders.
Currently I cannot see if I have more than 1 bill allocated against a PO. I have seen similar request in different post with reply saying that it is not planned development for 2018 which means that this is being not considered since 2018. We need purchase orders approved but not billed report too.
Also, our process dictates that a purchase order is required for all project related costs so that we can allocate the nominal (e.g. COGS) and issue the order to the supplier. I cannot see when Projects is enabled, any option to post a line item to a specific project. Building a purchase order is very similar to creating an invoice. You select a supplier and enter the lines of the order.
This is an issue for anyone that uses any of the add in partners for invoice/receipt processing (expensify/entryless etc). It is also an issue for any add on that creates a PO in Xero Unleashed, Trade Gecko, Dear and also including Xero's own WorkflowMax. In this video learn how Xero automatically notifies you if there are unallocated purchase orders when you are enter a bill from a supplier. Unfortunately, not having this report was one of the reasons why our organisation decided to move to an alternative software vendor. I would also be interested in the report showing the difference between the PO total amount and the billed total amounts. We have a situation where we get invoiced in stages, so being able to reconcile this would be a good control, rather than me having to do it manually.
These PO's you can then turn into Invoices in Xero for your Cashflow. In Receipt Bank, you would leave these are outstanding until you receive the invoice. Receipt Bank will allow you to merge the PO sent from Xero and the invoice received from the supplier. You can send that over to Xero as one item and the delete the already authorised PO in Xero. As you can see our process is to run every invoice, receipt and credit note through Receipt Bank, check and approve it before they go to Xero, then double check and final approval in Xero. We use Receipt Bank as everybody else to read invoices, receipts and credit notes for us but we also think of Receipt Bank as an electronic replacement for our paper copies archive.