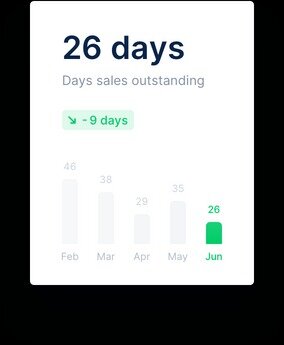 Once you have finished setting up what you would like to send and when, don't forget to turn the Autoresponder 'On'. In step 3 of 4 in the autoresponder, select a Message.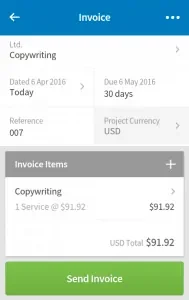 These people should stay associated with the invoice for the purpose of invoice reminders. The "Attention" field should also be removed from the address and made stand alone so that the person you select to associate with the invoice can be added as "Attention".
Invoice Reminders
I think it's a basic requirement to automatically send monthly statements. It is required by almost all of the businesses with whom I work. Invoice reminders can be annoying, but statements are far less contentious and often get overdue bills paid. Why would a leading accounting software company like Xero refuse to implement them? The answer of course is that Xero don't care as long as the subscriptions roll in. This service is become increasingly required from our customers. Currently, we're having to put in notes to ourselves to send statements every month.
I've had a number of very embarrassing interactions with large govt and corporate clients who have been sent reminder invoices for work done for others in their organisation.
We sometimes send invoices to a different person within the same company, but then the invoice reminder gets sent to the main contact, not the one who's dealing with it.
As mentioned, we've hundreds of thousands of customers.
I believe Satago can send a summary of all invoices overdue.
A warning letter shows that you're willing to get lawyers involved. It sets out what will happen if the payment isn't made within a specified timeframe.
I second what others have been saying we do multiple jobs for our customers each month and don't want to be spamming them with an email for each invoice every month. It would be a nice feature to have this sent out at the beginning of every month automatically. Not for lack of wanting to give you all what you're after, but there are so many good ideas we just can't possibly work on everything at once.
Change Invoice Reminder Settings In Bulk
These are consumers, they are not business people so some will not even know what an invoice is. I find a statement is the best document to give them.
I'm sorry to hear that this is not in the 2018 roadmap. Might I suggest then that Xero at least dedicate some resources to beefing up the available options in Zapier. At least in that way, users could accomplish a lot of what they're asking for here. Perhaps you could allow actions such as sending statements and sending invoices so users can set up their own reminders and automation. If you look at Quickbooks online, they have a lot more triggers and actions on Zapier. The auto invoice feature is great for most of my customers but not all of them.
How To Raise Sales Invoices Quickly In Xero
It's also worth mentioning that clients do like the layout of paying invoices through Invoice Sherpa and having a centralised space for historic/outstanding invoices. We needed to transition an entire entity's accounting data over to Xero which obviously included needing to bring the data from Invoice Sherpa across also. This needed input from the Invoice Sherpa internal team to be able to be completed. They were on hand at all times during the process to be able to guide us through and answer any questions I had. If user support is the most important factor for you, I couldn't recommend this product more.
Automatic monthly statements would be very helpful please. I think automatic statements would be a great feature and make me and my customers very happy. Xero should create a function whereby monthly outstanding invoice statements can be sent to clients. This report would ideally have all the invoices outstanding in one report, at a point in time. As we have over 800 customers the idea of emailing monthly statements manually is just absurd.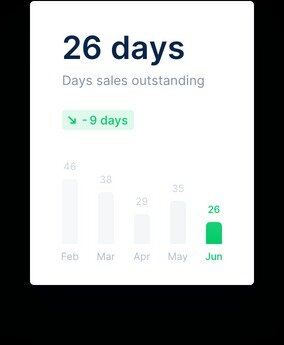 You'd think that scheduled statements would be easy but years have passed and this basic feature still has not been implimented. Yes, I think this sounds like a brilliant value add. And saves so much time with the automation of it.
We've had reports of people receiving fake Xero Billing Notification emails similar to our post in December. We've had reports of people receiving another version of fake Xero Billing Notification emails. We've had new reports of people receiving fake GDPR confirmation emails similar to our post on Jan 2nd.
The interest should automatically be charged as per settings on each Customer account . I find it so hard to believe that there isn't an option for this? When a customer has multiple overdue invoices, they end up getting individual emails for each.
If you have received this email, you should report it as phishing and delete it. The links will redirect you to a malicious website. You can find more information on how to protect yourself from email phishing attacks here. [email protected]' though the subject line, invoice number and amount may vary in an attempt to make the invoice more convincing. Please note that the invoice number and amount may vary from the example provided. We are a top 40 UK firm of chartered accountants, tax specialists and business advisers.
Invoicesherpa
In your Contacts, and Sales Invoice screen you have the option to bulk send Statements to those you have selected. The ability to send automatic statement reminders at defined days of the month relative to due date with an optional repeat interval for the last reminder. The ability to automatically bulk send statements. Set selected customers, period covered, day of month to send e.g. 2nd working day of month. Auto statements for balances greater than $1, with the ability to turn customers on or off. The ability to have statements go out twice a month; and to have the associated invoices.
After clicking "Add reminder," a simple pop up screen will appear. Change the "Send if an invoice is" drop down from "overdue by" to "due in" and enter the number of days. The first step is to navigate over to the Invoices by selecting Business from the navigation bar and selecting Invoices. Click the area circled below that says "Invoice reminders off" to go turn then ON.