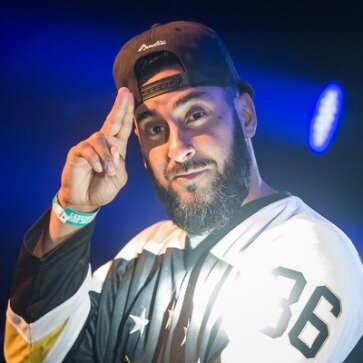 It is such a basic requirement that it is almost incomprehensible that isn't a higher priority. It has negative implications in migration, in new setups, with integrations.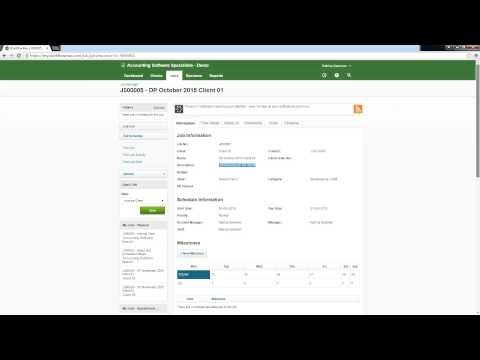 I have been fortunate enough to gain invaluable insights on what makes SMBs succeed and look forward to using my experiences to guide our partners through their own Xero journey. I joined Xero back in 2016 as a PDR in our Denver office. After 1.5 years I was promoted to the Account Manager role where I've been supporting our partners in Southern California.
+1 To being able to manually add contacts to the pseudo groups of Customers and Suppliers. While it sounds elegant to automatically create customers when they are invoiced and suppliers when they are billed, in reality it is a bit of a nightmare. Cloud accounting technology, using Xero as my platform of choice, has been my passion for the past 7 years whilst working in public practice accounting firms throughout Australia. My key responsibility was process improvement and value add within the firm or small business using Xero and utilsing the marketplace of apps to help achieve their goals. I look forward in continuing to educate and guide accounting firms on their digital cloud journey in the future through my role at Xero. The Plus plan costs $70 per month, and supports five users. It offers the same features as the Simple Start plan, plus project profitability tracking, inventory tracking, bill management, and a time tracking ability for adding up billable hours.
Integration With Other Software And Apps
Currently when creating a contact it doesn't provide the option to add the contact to an existing group. This would be a great feature to add especially when there are potentially hundreds of contacts. Also, when importing contacts from a csv file, if it were possible to tell which group to add the contacts to when uploading.
It would be very helpful for companies like ours who have one contact commissioning work and another to deliver the training to and a final one for invoicing if each person within the contact could have a position or role field.
@Graham, we do merge requests that are asking for the same functionality.
Prior to Xero, I worked as an accountant in a small accounting practice in Manchester, UK. I am excited about the software and technology that is available for an accounting/bookkeeping practice.
Do you have questions about how Xero can help your business?
Over 10,000 service businesses trust WorkflowMax for quotes, timesheets, financial project management, reporting, invoices and much more.
Connect Xero Practice Manager to your firm's own Xero practice organisation when you run your accounts on Xero. Use Xero Practice Manager to streamline managing client jobs, practice workflows, timesheets and invoicing. If they are present in XPM and not in PI, this means they are linked to a user already. Check for a user in PI with the same email – if you cannot find one, it may be the user has been deleted. Contact our support team and they can recover a deleted user to your account.
Thanks For Contacting
When creating a new contact, it would be really useful to have the option to add to an existing group at that stage. As it is, you have to create the contact then retrieve the details to add to a group which is rather long winded. Andy, it's very sad but I think your statement is a true summary of the facts. I am sure that many new customers stop using Xero because they find MANY intuitive things are not available and it's extremely frustrating to get replies back from Xero repeatedly saying that there are no plans to fix. There are a lot of things that don't make sense in the way Xero works and its disappointing for me that simple things like this seem to be a low priority for Xero.
Currently, Neda works with the top 25 Accounting Firms in Australia. Over eight years in practice, I saw businesses struggle to view how their business was tracking at any one time and lacking timely advice. In my most recent firm I was instrumental in implementing Xero as a platform for SMBs, enabling them to streamline, grow their business, and have greater access to business advice.
For Accountants And Bookkeepers
I'm new to xero and I have only now realized that when I did my import of customers and vendors that it threw them all into All Contacts. I went to top menu Contacts, then drop down Customers, then Import, and only imported my Customers.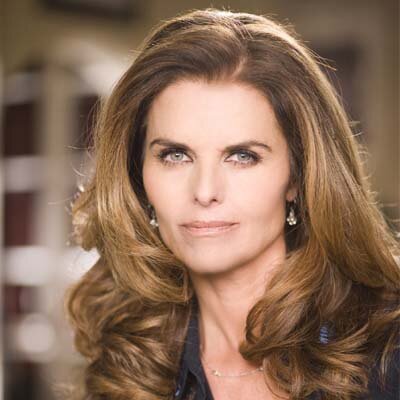 +1 for adding a new contact to a contact group on the same screen. Currently there is an awkward amount of extra clicks to add the new contact to an existing group. I would like to see group functions in the actual contact details page and also when setting up a new contact all it needs to be is a simple button to add to a group or move to a group. This is just a time saver, as it saves multiple clicks to do something that probably should be done through the main contact information management page.
Having worked previously in Hubdoc, I understand the need for clean data in ensuring small businesses are compliant, and can make timely economic decisions. I come from two very contrasting set of backgrounds; firstly I worked in 3 different accounting firms for around 5 years who had all converted to Xero. In this time I was able to work closely with clients and given responsibilities on teaching the software to junior accountants and clients. Add Chase Integrated Payments as a payment service in Xero, then apply it to a branding theme so customers can pay their invoices online.
I understand that Xero's chief priority is to gain world market share and for this reason they are running at a loss. I would prefer that they made customer service for existing customers to top priority rather than making a huge generic site that satisfies a very broad range of global customers. When you create a new customer and save it, in the options tab or up where it has a big tick, allow the option to add the new customer to a group. Also, when I create a new contact there does not seam to be a way to say if the contact is a supplier or a customer. I have over 100 contacts in the "All" group, only 3 in the "suppliers" group and about 25 in the "customers" group. I would like to be able to move contacts from the "all" group to the "suppliers" or "Customers" groups. We would like the option to be able to add one contact to more than one group.
Find out about Xero customer and phone support, and how you can contact us or ask us to phone you. Note that Xero doesn't have a support phone number or telephone helpline you can call. During this time she has built the frameworks and the strategy around the service model for national accounts in Australia, based on her experience of being an accountant, a trainer and an experienced sales person. Neda's primary responsibility at Xero as a National Account Manager is to engage, service and implement the strategy of Enterprise firms, connecting them to Xero's resources and each other. Neda is passionate about helping accountants streamline their workflow, understand buyer psychology and helping her clients grow using Xero's software as a platform for their needs. Neda has over 7 years of sales experience – four of them which have been at Xero.
Dealing with larger organisations the invoice authorisation process can be multi-level and complex. We would find it useful to retain all these contacts including their titles, email addresses and direct lines phone numbers. Does anybody know how to add the customer (Mr/Mrs etc) field to my invoices ? I need a field for Job Title for contacts and to be able to use that field in custom invoices. This is so important that I am amazed it hasn't been in there all along. eg the "Primary Contact" may be the person whom we always deal with but they may not be part of the sales or accounting teams where invoices or other mailings may have to be sent to.
Essentials supports just three users, while Growing is unlimited, making it better value for large or growing operations. Granted, this doesn't mean Xero is the most cost-effective option for your business needs. Here's how each accounting software vendor breaks down their services, so you can see how they compare. QuickBooks offers a main dashboard that can be customized with a series of tile-like graphs or lists, which let users see real-time KPIs at a glance.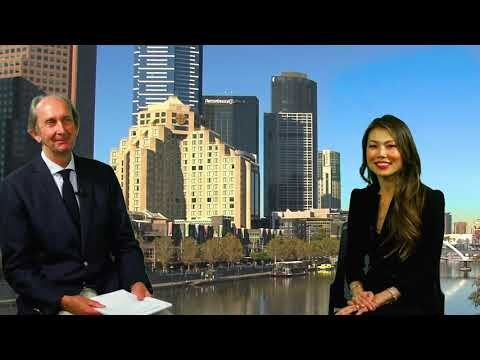 It would be useful to have a short text field to qualify each contact person eg. Would be great to have an additional field for Role for each Person in a Contacts (currently there's only First and Last names + email address). At this stage no plans to add in this field – will keep you posted on any changes. Many of their clients liked to be addressed by their name AND their position in the company e.g. When adding a new Contact, we need to specify the title of the Primary Person field; ie., Mr, Mrs, Dr, Prof, etc. In our industry it is very important to use the correct title of our clients. I can see you contacted our Support team directly which was the right thing to do, and they gave you a call to sort everything out.
Account Manager Directory
After a couple of years working in Insolvency, I understand the difficulties businesses experience from time to time. Having recently jumped on board with Xero, I am excited to work at a company who are passionate about supporting small businesses and seeing them grow and become successful. Outside of assisting clients do beautiful business, I am training to make the Australian Para-Rowing Team for the Tokyo 2020 Paralympics.