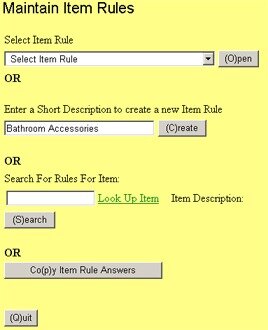 Actual cost Measure your actual costs as they come in to see if your staff are quoting accurately. Necessary cookies are absolutely essential for the website to function properly. This category only includes cookies that ensures basic functionalities and security features of the website. These cookies do not store any personal information. Mr. Steele makes learning accounting accessible by making use of technology and partnering with teaching platforms that have a vision of spreading knowledge like Udemy. Mr. Steele makes learning accounting accessible by making use of technology and partnering with teaching platforms that have a vision of spreading knowledge. The material is also made understandable through the application of concepts learned.
They use Harvest for project management and billing. Their contractors track their expenses in harvest as well. I have set up the projects from Harvest as a Tracking code in Xero. First of all, I wish there was a way the integration would be able to do that for me, for new projects. Then if the expenses could then be imported via integration with the project/tracking codes. I have looked at the add ons and they are too complex and too expensive. I see there are many Xero users that want a simple job costing tool and if Xero are still "encouraging" people to add ons then that says to me they are not listening.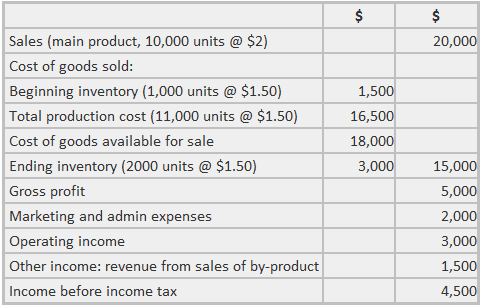 I would even use WFM if I knew it integrated perfectly. The best way I've been able to do this is to "track" a job.
When client's job list gets "too big" they out grow XERO because it beomes messy to report and manage jobs – the add ons are a kluge and annoys them. Lastly as part of this it would be great if you can track Sales Rep affiliated with clients and Jobs as an additional item seperate from the current two tracking categories. Jake, sounds like maybe you're after project/job management functionality. If so, there's quite a big discussion of this here, and you'll see from recent comments that we're currently exploring how to tackle job costing in Xero. Time and cost job tracking with profitability reports per job all inside Xero. Workflowmax looks great for our needs as we are a land surveying company.
Completing Job And Creating Invoice
Where Xero can send out repeating monthly invoices to customers, it cannot track job costs. Yeah, thanks for the suggestion Jared, but MinuteDock, along with all the other add ons was unable to do all necessary tasks. I know this because I looked at all of those options. MYOB do it with ease, and they are also now an online option with bank statement streaming. Do you have any idea of a hard deadline for the implementation of job tracking?
Find out which one is the right choice for you or your clients.
Through working with students from many different schools, Mr. Steele has learned best practices for helping people understand accounting fast. Learning new skills and finding the best way to share knowledge with people who can benefit from it is a passion of his. "Xero was good when we started using it in 2015. It bundled true double-entry accounting with payroll and tax filings for a reasonable price." "The customer help team are great, I had help setting up the software, and if I have doubts, they are easy to get hold of, and always resolve the issue cheerfully and quickly."
Set Up Jobs
Xero does not allow for this type of basic financial tracking in the US. Today, great softwares for job based workflows exists, and they share their data bilaterally with Xero, acting as quasi "sub-ledger" systems.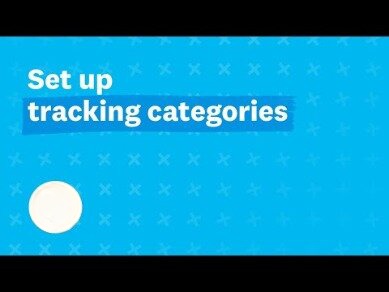 The issue you will eventually face is with the 100 jobs limit in the text drop down box -and it is not easily purged or worked around. I suspect XERO is working on that now, because this is a growing and urgent problem for many of our clients. Xero – can not at this stage allocate various vendor costs to specific jobs so you can assess the profitability of those jobs and also pending vendor costs/payments. In this thread you will see some ways of getting around it – but you will also find people complaining about these options as Xero is not programmed for that and it can become quite messy, and has limitations. Why don't you like about Workflow Max for job costing. I ask because I am thinking of using the add on. Project management and other intense features should be with a seperate system – please also fix WFM.
Job Costing Software
Then just have a report format that can report vertically down a page, instead of landscape so it can cope with more than 10 jobs. As an engineering consultancy, income and cost control at a project level is crucial. We changed accountants a few months ago becuase they are a platinum partner for Xero. We called into today for a handover and we were appalled to find that we cannot track income and costs against project numbers.
If this is urgent for your business, we do have many job connected apps in our Market place, and reviews of each here in community.
In any great job costing accounting package, it is a separate module- the issue being a comprehensive system is too expensive for the market we are trying to help.
Unlike QB and others Xero is focusing on being an accounts package first.
As for your requirement for importing, in my experience, it's almost always too much work to try to import historical data in either WorkflowMax OR Xero.
Tracking of costs per job is a large part of how I forecast my budgets by month and quarter.
When client's job list gets "too big" they out grow XERO because it beomes messy to report and manage jobs – the add ons are a kluge and annoys them.
Xero is now useless for us for job costing and P&L, far exceeded the number of jobs can have to show in drop down menus or reports, and the reporting is not so clear and detailed anyway. For now, an Add-on Partner, or a few Tracking options is the way to go. NB – As Tracking wasn't designed for Job tracking, this would only work for those with a small number of jobs – with Tracking options unable to be deleted. I've also been advised to look at the marketplace but I don't need full fledged project management software, I just need a report type that can tell me how well we did on a project.
Xero Business Community
Assign bills and expenses, and record deposits against each project so you can invoice accurately and on time. Yes it is but you can only have one 'master quote' on a job. For example, if you created multiple quotes on a job, only the latest accepted quote would be referred to when creating an invoice based on the quoted value. Understand deadlines, job status and staff allocation at a glance. All you need to create a new job is the client, the job name and the job state.
Get an up-to-date view of the numbers while you're on the move with simple accounting software. Use it from your office, truck, or the building site and keep your cash flow healthy. We will cover how to enter bills and allocate costs to jobs using forms such as bill forms and expense forms. I have created a Tracking Category called Job Numbers and enter these on the invoices and purchases. You can do a P&L on the job number this way and it can be added to other reports. Contrary to popular belief, there seems to be no limit to the amount of job numbers you can add under one category.
At the bottom left corner of this box is a cleverly disguised More Options link. Click on this and you can select Projects, Activities, Sort Order. Thankfully not too much time wasted trying to find this.
Tracking job costs and reporting is seamless, and project accounting is a breeze. If your business uses time billing, there are several time tracking and invoicing apps that integrate well with Xero. So I would imagine that early next year as Xero has already officially stated it will incorporate "Jobs" as a new feature. Only then will we know how suitable will it be and I am sure there will be a lot of feedback and refinement to follow.
Or this whole control thing about how we cannot edit paid invoices or bills. Apparently tracking codes are not meant for this but rather a fixed number of business activities or divisions. I would like a way of adding tags or codes to transactions and invoices that associate them with a project. That way reports could be generated to let me know how well we did on a project. But for simple but powerful project management, a simple solution like the above would take Xero to the next level and attract a lot more customers.
My requirement is simple and has been promised for quite sometime now. All I want is the ability to have more than one job for a contact with the ability to assign cost/layout to that job and get a true P/L at the end of the job. Quickbooks/MYOB does it very easily, why cant Cero?
Costs flow through the accounting system and must be able to be exported to WFM for it to work for us. I dont understand how you dont see this as an issue for the many. Thanks everyone for your comments and feedback. Job costing is absolutely on the roadmap and something we want to offer you, it's just we have other projects in the way at the moment. We'll update you on here again if anything changes.