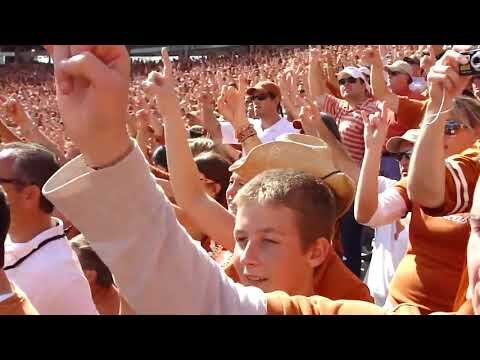 Our work really focuses on, not just on empowering women, but really about creating the conditions for women to uplevel their personal and professional brands while showing up and thriving as her full, unapologetic self. A young professional fundraiser hungry for community and professional development tailored to your needs. When we were planning for a huge event and needed to pivot, initially I was overwhelmed and a bit panicked. I needed to get clear on what success looked like and recenter so my team could as well. We have rallied around team members through illness and death, school and depression. One of the tools I use is the five love languages and I had a team member whose language was quality time.
She is also the founder of The ROOTED Collaborative, a global community focused on the growth and development of women leaders of color in the social impact sector. Here is the primary question of our discussion. Based on your experience and success, what are the five most important things a business leader should do to lead effectively during uncertain and turbulent times? My biggest lessons — give yourself time to do the hard thing. Give yourself more time when it's your first time. I could've asked a more experienced manager to show me the ropes but my pride and imposter syndrome were working at mach speed in the background. Also, one of my biggest lessons about professional development is that it is ongoing.
Good Leadership Lessons We Can Learn From Steve Jobs
To date, she has helped organizations raise over $55 million and counting. Kishshana is a Certified Fundraising Executive , a BoardSource Certified Governance Trainer and AFP Master Trainer and an Adjunct Faculty at Baruch College in NYC. Her work isn't limited to organizations; she also coaches social good professionals. One of the challenges is the assimilation that we have to do in order to be able to raise money. You have no idea how this eats at your spirit in ways that, eventually, eat at your health.
Our value of generosity has also allowed us to understand how to navigate changing attitudes to work, being flexible with timelines and with each other and leading with grace. I've seen my team really dig in and work together to execute amazing projects because of these two values. I have an OHD — open, honest and direct approach to my leadership style and have found that this gives my team a clear charge and also a safe space at work. She has created a company that is reflective of her diverse professional and personal experiences and her desire to make philanthropy accessible to everyone. Kishshana Palmer is back to kick off 2021 for your nonprofit organization with a 2-day intensive Boot Camp on fundraising in the nonprofit sector on Thursday, March 11 & Friday, March 12. Nonprofit leaders, development staff, and board members from NJ and beyond are invited to register for this exciting opportunity through the Rutgers Institute for Ethical Leadership Annual Nonprofit Capacity Building Series.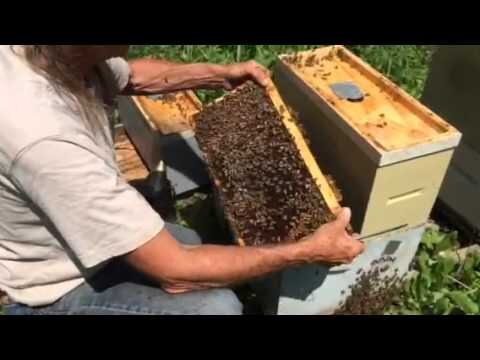 And I keep our mission — helping leaders live well and lead well — front and center. I use the 5 love languages as a part of my management toolkit.
Use Eventbrite
At first, I thought I was tripping, but soon after, I was sitting around the table with a dynamic group of Black women powerhouses, who were also in fundraising. So I shared this revelation with the women at the table and right there, in that moment, The Rooted Collaborative ™ was born.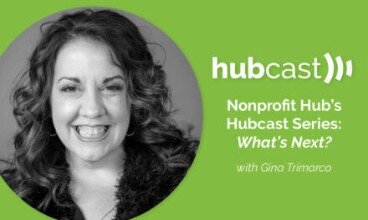 As any good leaders would do, we assessed our situation and changed our objectives to address the critically important issues of equity and inclusion in the nonprofit sector. We sat down last week for a leadership conversation withKishshana Palmer, CFRE, CEO ofKishshana & Co., Founder ofThe Rooted Collaborative, and Author ofHey, I'm New Here. Log in or sign up for Eventbrite to save events you're interested in. Eventbrite, and certain approved third parties, use functional, analytical and tracking cookies to understand your event preferences and provide you with a customized experience.
Nonprofit Technology Leader Wins Four Stevie® Awards For Its ..
That might mean DIYing a thing or taking a class and learning by doing so that you know who you need to hire and why. Either way, you get to the outcome but your process might be different. I think there is this false notion that there was a time that was unpredictable.
Oftentimes, I share my story of when I was a little girl and how literally the only thing I wanted to do in life was be a wife and a mother. Well, I became a wife and a mother and now, I'm only a mother.
Kishshana is the epitome of your classic 90's Queens homegirl and quintessential corner office executive. She is your daily dose of Claire Huxtable with a side of Blanche Devereaux. My high octane facilitation style will ensure that your board of directors, senior leadership and team members are fully engaged in learning. What good is carving out time to come together if your folks leave feeling like it was a waste of time? Talk to me about leading your next session for your board, your management team or your most important asset — your talent.
Living well today, preparing for your retirement, leaving a legacy for your family.
I'm passionate about topics in management, leadership, and wellness.
Either because we don't know how, or we think that we don't have enough to make that work, or other things take immediate priority, preventing us from taking care of ourselves.
I think there is this false notion that there was a time that was unpredictable.
In short, to live well so you could lead well.
My vision — to create a learning company that would help leaders and especially people managers live better lives so they could lead better at work. In short, to live well so you could lead well. Kishshana is a national speaker, trainer and coach with a 17-year background in fundraising, marketing and talent management.
By closing this banner or by continuing to use Eventbrite, you agree. For more information please review our cookie policy. I started my first management role at 22 and went from fresh out of graduate school to managing a team of 12 and a million dollar budget in an instant. I didn't know WHAT I was doing or how to inspire and empower my team to meet and exceed our goals. I fumbled around for my first two years – confused, struggling and trying to read management books and practice what I read. I could have been so much better earlier had I known where to go to get help!
I began to sharpen my leadership eye and recognized that people, by and large, just want to be seen and heard and that many of us want to be in community. Now more than ever, leaders like Kishshana believe that gathering in community will ground women fundraisers of color in best practices in development, leadership, management, life, and wellness – so she's taking it online. Kishshana is a sought-after strategist, speaker, trainer and coach who combines "book smarts" with real-world expertise and pop-culture savvy to create the unforgettable cocktail she calls Fabulously Fundraising.
Nonprofit Fundraising Boot Camp With Kishshana Palmer
The idea that I was on the hook for such a large amount of money and such a large budget was really, really foreign to me. I want to create scenarios, conversations, and opportunities for women to access the part of their expertise that encourages them to create a skill or tap into their personal development. When I give keynotes or teach, my goal is to speak to the whole professional. One of the main messages I speak on is about the talent we have within us to go after what we want. This is different from "You have everything you need to be successful." Because sometimes you don't. This often ties into my conversations about equity and equality in the social sector and what navigating the industry landscape looks like as a person of color, particularly a woman, as opposed to our counterparts.
She is an adjunct professor at Baruch College and Long Island University, a Certified Fundraising Executive , a BoardSource Certified Governance Trainer and an AFP Master Trainer. When an organization wants to grow, find and retain people on their team, raise money and more she is the philanthropic fairy godmother they have on speed dial. Her work isn't limited to organizations; she also coaches social good professionals. I served as Senior leadership of almost every organization that I've been a part of within my career, and it was personally exhausting to constantly be the "good Black girl". I even remember saying, "You know I'm black, right? Over time, I began thinking, "if I'm having this experience, I wonder who else is going through the same? " As my career flourished and I started to speak at more conferences and engage with more Black and brown women, I realized that so many of them were having a similar experience and it compelled me even more.
You're here because you are looking to make BIG THINGS happen for yourself, your organization or your business. You are tired of cookie cutter professionals pushing fancy frameworks with no action plan for what you should do when they leave. It's no secret that Black women are plagued with some of the most easily preventable diseases and health conditions. Part of that is because we are so busy taking care of everyone else that we are not taking care of ourselves.
Being a wife, at that time, was not the design that God had for my life. There were other things that I needed to be able to do in the world and so I had to open myself up to that shift and what was for me. I was headed to speak at a conference in 2018 when I heard a voice, clearly and crisply, tell me that I needed to 'create a gathering for Black female fundraisers' – just like that!
It pushed me right into the zone of imposter syndrome. I would spend hours at home, toiling over books and reading and trying to figure out how to do the work that, obviously, I was trained to do. It became so easy to forget that I was a natural born leader, until it clicked that everybody else is figuring it out – SO I CAN TOO!